Complete the form below to receive your
FREE 15 Minute Consultation.
"CAC would like to speak at your next meeting or event. If you are presenting information on the college application process, please contact us using the form above. Choose "Speaking Availability for Your Event" from the dropdown menu for more information."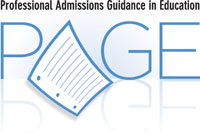 UPDATE… In 2015, CAC introduced PAGE, a workplace-centered consultation service. If you are a business professional or a benefits manager, please specify "more information about PAGE" in the contact form above to obtain details on this exciting new workplace-centered service!